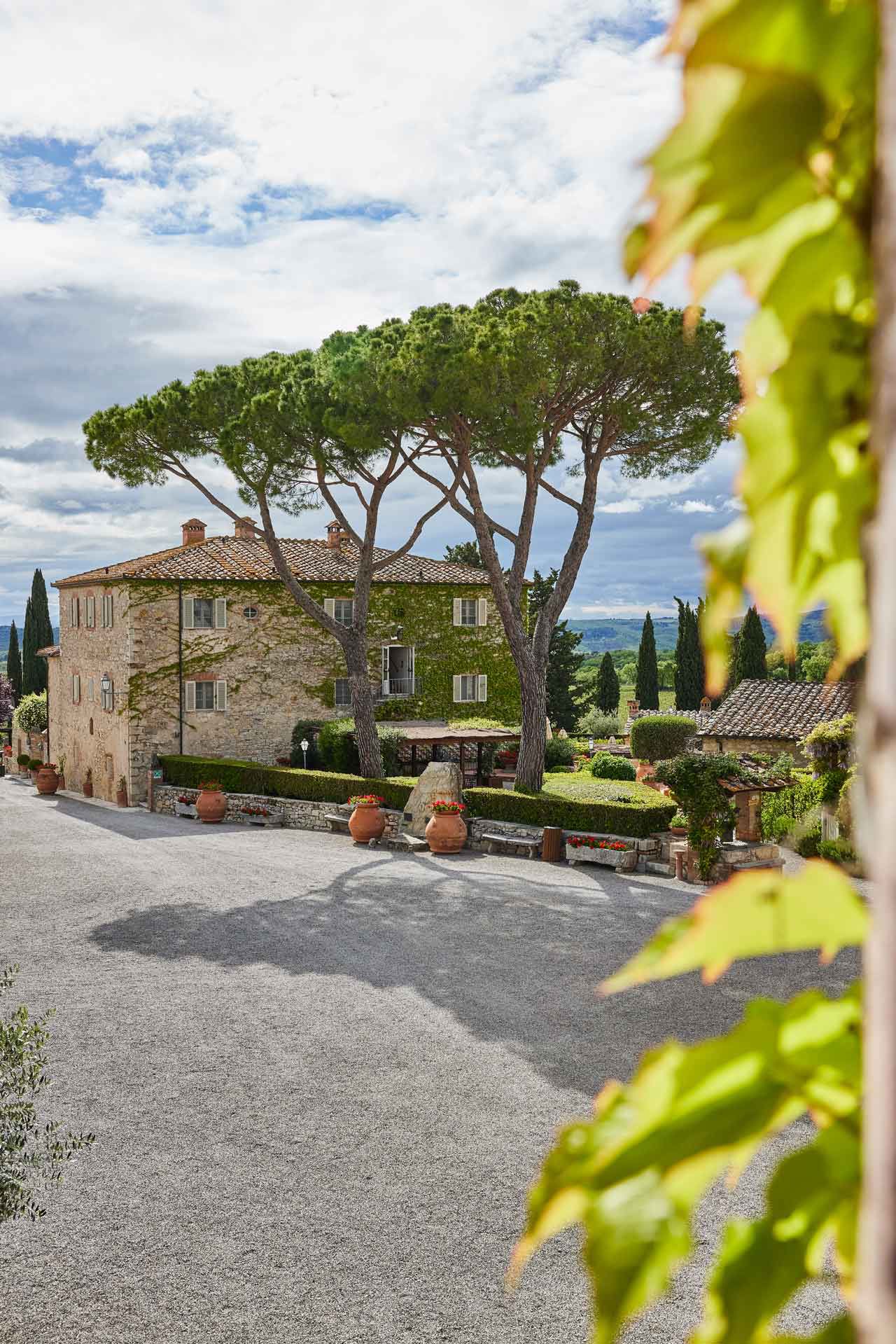 YOU'LL SMILE WITH DELIGHT WHEN YOU SEE THE VAST DINING TERRACE
We're careful to preserve the historic character throughout our beautiful Borgo. Your first floor dining terrace is a special hideaway, entwined with vines with fabulous views over the countryside.

Envisage delicious long lunches in the shade here, mesmerised by the undulating Chianti hills. It's also a lovely spot for a sundowner with new friends before dinner. You won't be able to help yourself smiling when you step into this suite, an absolute delight.
The services that the Lodge Suite offers
Features
King size bed
Exclusive Maria Candida Gentile toiletries
Minibar
Air conditioning & heating
Free Wi-Fi
Smart TV